Welcome to Trust Music
We are a Bolton-based charity that believes in music as a power for good in the lives of all children. Through our Studio Sessions and fundraising campaigns, we generate funds to support music education and engagement for young people, particularly for those who are experiencing significant barriers to accessing music opportunities. Please browse through our website and help us to make the power of music a reality for more young people.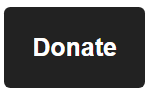 ***STUDIO UPDATE*** In light of the current situation regarding Covid-19 and in line with Government guidelines, the Trust Music Studio is currently closed. The Staff and Trustees of the charity are keeping the situation under close review, and we will post an update as soon as we have further information
Please click here to read more: Studio Update Oct 2020
You can e-mail [email protected] with any questions.
***