Welcome to Trust Music
Trust Music is a charity that believes in music as a power for good in the lives of all children. Through our campaigns, we generate funds to support music education and engagement for young people, particularly for those who are experiencing significant barriers to accessing music opportunities. Please browse through our website and help us to make the power of music a reality for more young people.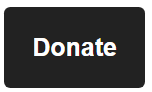 ________________________________________________
Trust Music is a registered charity in England and Wales (no. 1156540), established in 2014 and based in Bolton in Greater Manchester. It was created as a key development of an Arts Council England Catalyst-funded project.
Thank you to our funders:


Working in Partnership with: