Volunteering for Trust Music: What it Means to Me
19/01/2021: Interview with Jane Gleeson, volunteer for Trust Music and member of ukulele group, Ukes II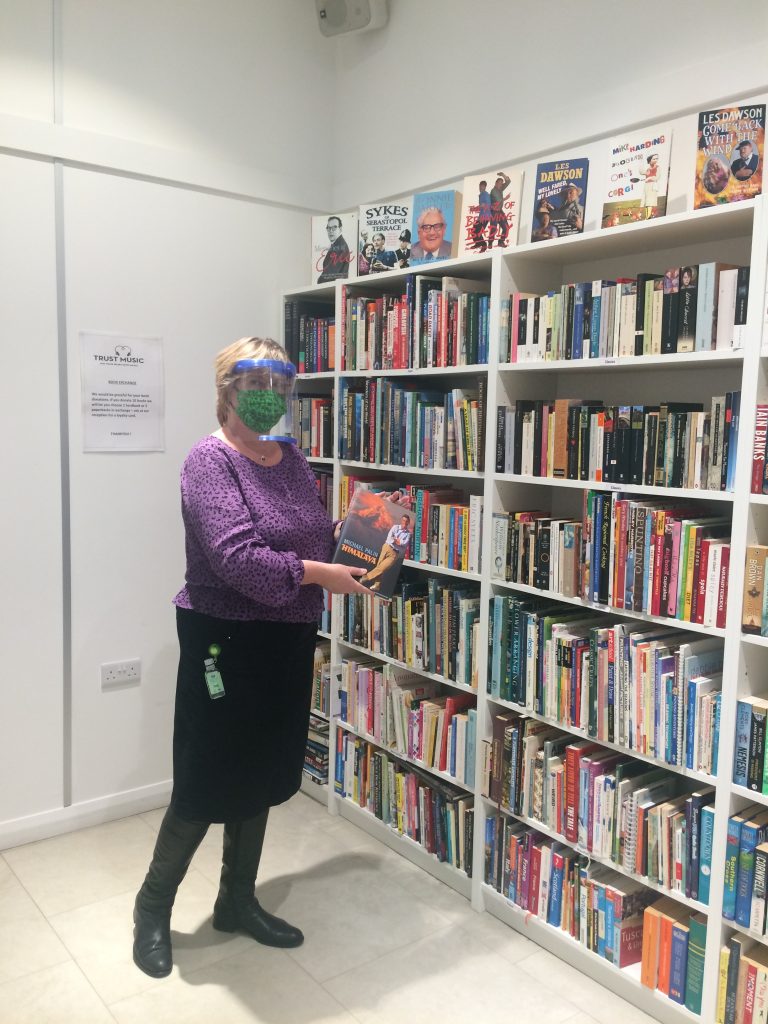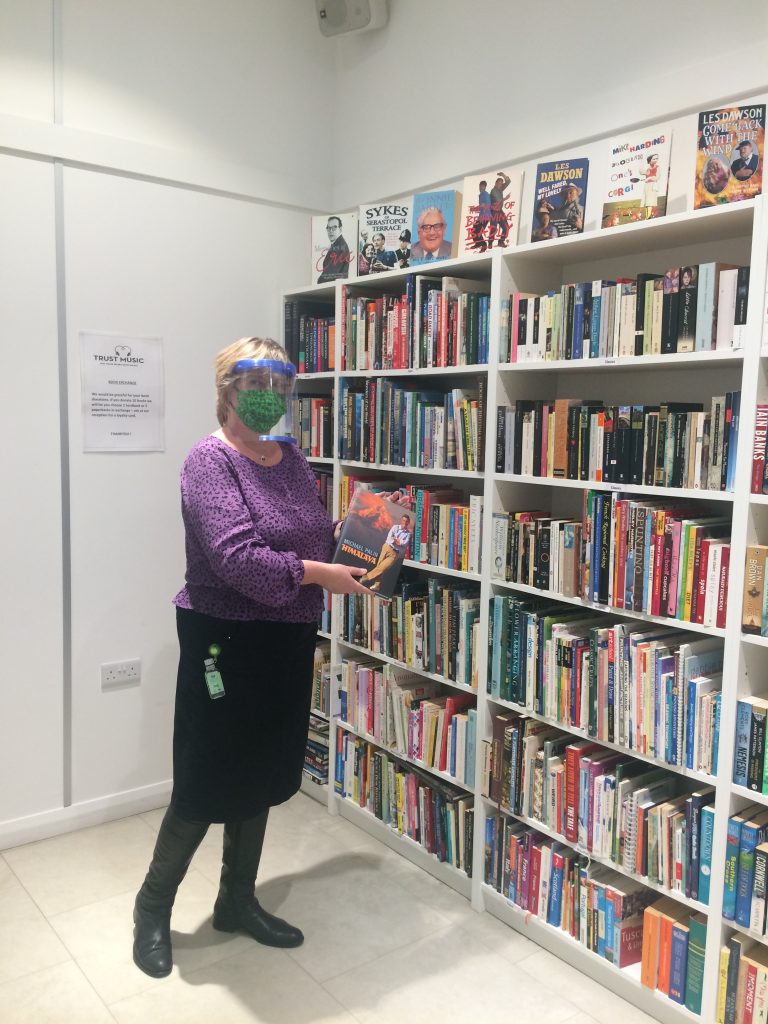 Tell us about your experience playing music before joining Trust Music
I had piano lessons when I was a little girl for about four years but didn't progress to a very high standard. I had more lessons when I was 20 but again didn't progress very far. I then started having saxophone lessons for a couple of years and attended a jazz workshop which was great fun but I haven't played for over 30 years. I think I strummed a guitar on the odd occasion when I was a teenager – my elder sister played so I used to try and play her acoustic guitar but didn't have any lessons – and we didn't have Youtube in those days!
How did you find out about Trust Music?
I was walking by the Studio one day and spotted Caroline (Studio Manager), whom I knew through a mutual friend, I wandered in and asked what she was doing and what it was all about. I had retired the previous year and was thinking about a volunteering role but I hadn't done anything about it. Caroline said Trust Music was looking for volunteers so I went home and completed the form and the rest is history. My first volunteering session was a week later on 15th December 2018.
What do you enjoy about being a volunteer at Trust Music?
I enjoy meeting people at the Studio – whether that be the other volunteers, the Members coming in for sessions, shoppers wanting books or music, or people just coming in to ask what we are about. There is a wide variety of people and some with very interesting tales to tell. No two days are the same.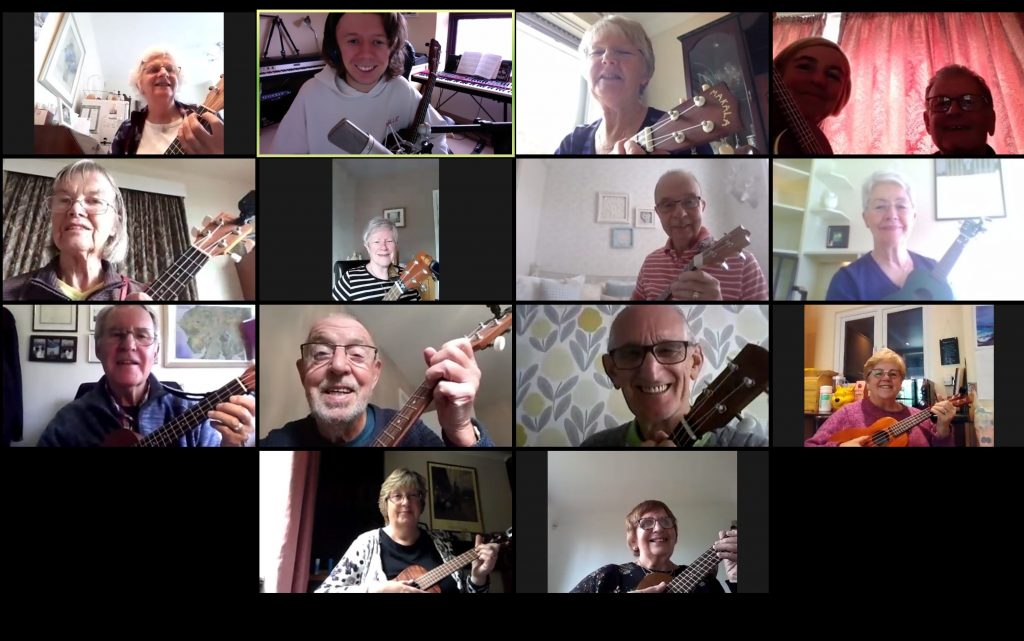 What do you enjoy about being a member of Trust Music group Ukes II?
When I first attended the ukulele group I was made so very welcome by the other members and by James, the fabulous tutor. In all honesty, I was very unsure whether or not it would be for me but I absolutely loved it and couldn't wait to get back to the next session the following week. The group was rehearsing a set list for a little concert in Bury three weeks later. Initially, I had thought I wouldn't be good enough to join that but with the encouragement of the other members I did, and it was great fun. I missed a few chords but generally I think I kept up. Sadly, just a couple of weeks later lockdown started. We have been up and running on Zoom for a while now and whilst it's obviously not the same as being in the same room together, it is keeping us connected and we are learning new songs.
Trust Music exists to help young musicians in Bolton have access to a music education, regardless of their personal circumstances. Can you comment on why you think music is important for all age groups?
I think music is extremely important for everyone and never more so than in this current climate. Whether you are just listening or taking part, playing an instrument, singing or maybe both, it is very therapeutic and has been an absolute boon for me during lockdown. The role Trust Music plays in making music accessible to young people who might not otherwise be able to is so important. I know that some of those young people are now forging a career in music but even if it remains a recreational hobby it is still very important for wellbeing. It's an escape route.
What would you tell someone who was thinking about joining a Trust Music session but feeling hesitant?
Go for it. What have you got to lose? With the exception of the keyboard sessions, there is no commitment so you can come one week and not the next or never again but chances are you'll be back. Everyone is very welcoming and helpful so there is no need to be shy or nervous. If you join now on Zoom no-one will hear you either so a really good time to try it out if you are unsure!
If you are interested in signing up as a Trust Music volunteer or joining a music session, you can find out more information by clicking below